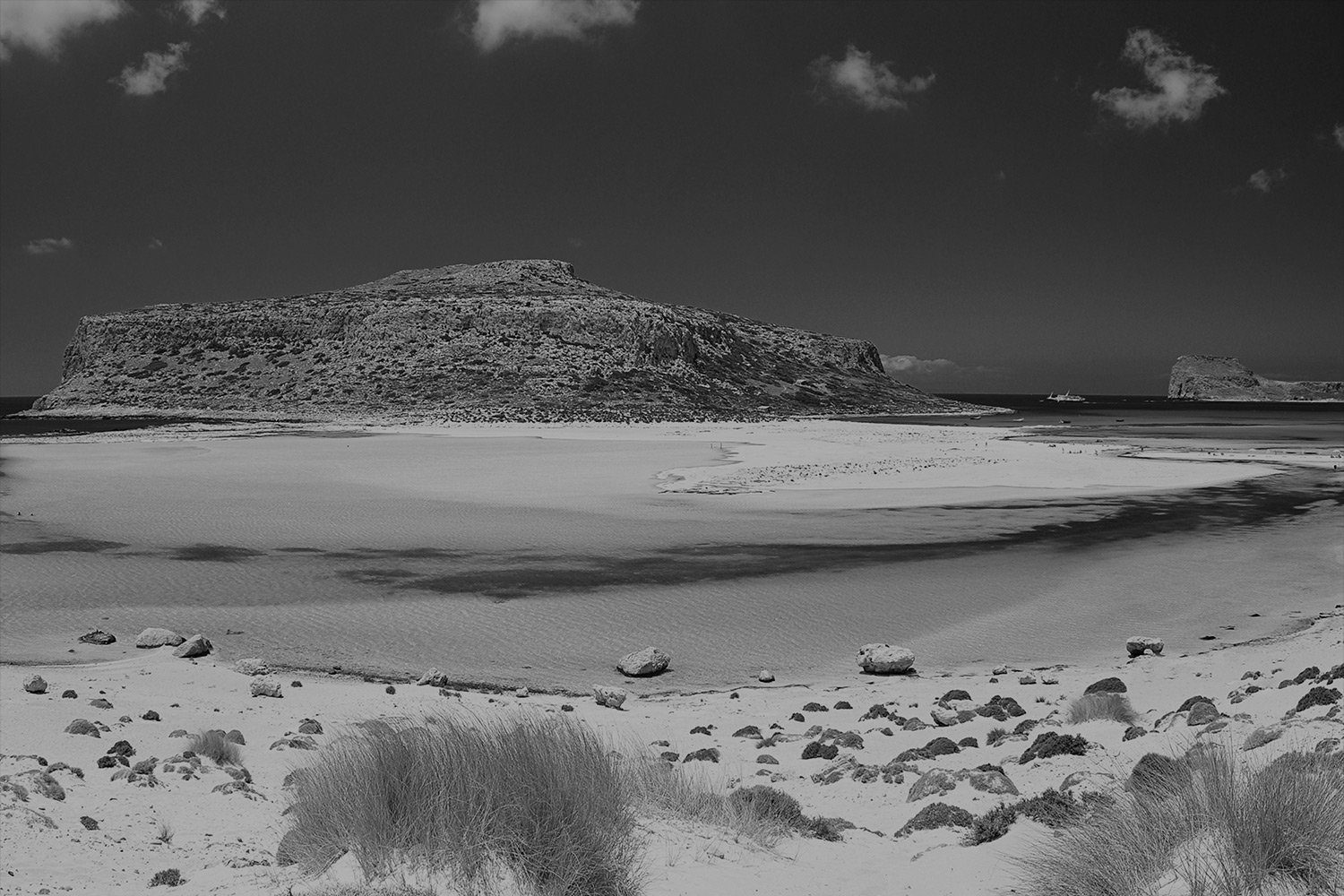 ATTRACTIONS
NOT TO BE MISSED
SCROLL
ATTRACTIONS
ECCENTRIC BEACHES
The exotic beach of Elafonnisi located 52 km southwest of Kolymvari with white-pink sand and crystal clear shallow waters.
The lagoon of Balos which is located 23 km northwest of Kolymvari. The beach has white sand and turquoise water. It has been voted as one of the best beaches of the World 2011. What's even more, the waters are very shallow and warm making Balos ideal for young children.
For more information please contact the Guest Relations Desk.
ATTRACTIONS
CHANIA CITY
Chania is one of the oldest cities in Crete, with a rich history. Today it is the second most populated city on the island, a city which has preserved its traditional architecture and most of its monuments from Venetian and Turkish times. The Venetian harbor with its lighthouse and the old town in the centre have bestowed on Chania the reputation of the most picturesque city in Crete, welcoming thousands of visitors each year. The heart of Chania city still beats at the old town, with its narrow, labyrinthine alleyways and listed buildings dating from different periods, where you can enjoy romantic strolls. Don't hesitate to wander around the alleys of the old town, forming your own special summer story.
The Venetian port is probably one of the most picturesque ports of the country. It is lined with a number of coffee shops and restaurants that are frequently visited only by tourists but also by locals who like to stroll around the old harbour during the summer evenings. Reaching the port from Chalidon street there are a number of attractions and impressive monuments to visit including the magnificent Light House which was built during the Venetian era in 1595 and is considered to be one of the oldest standing lighthouses internationally. Extend your walk to the Firkas Fortress located right across the lighthouse which houses the naval museum and then straight to the Yiali Tzamisi, the Sea mosque, built by an Armenian architect in the late 17th century. Today, it is used as a municipal art gallery.
For more information please contact the Guest Relations Desk.